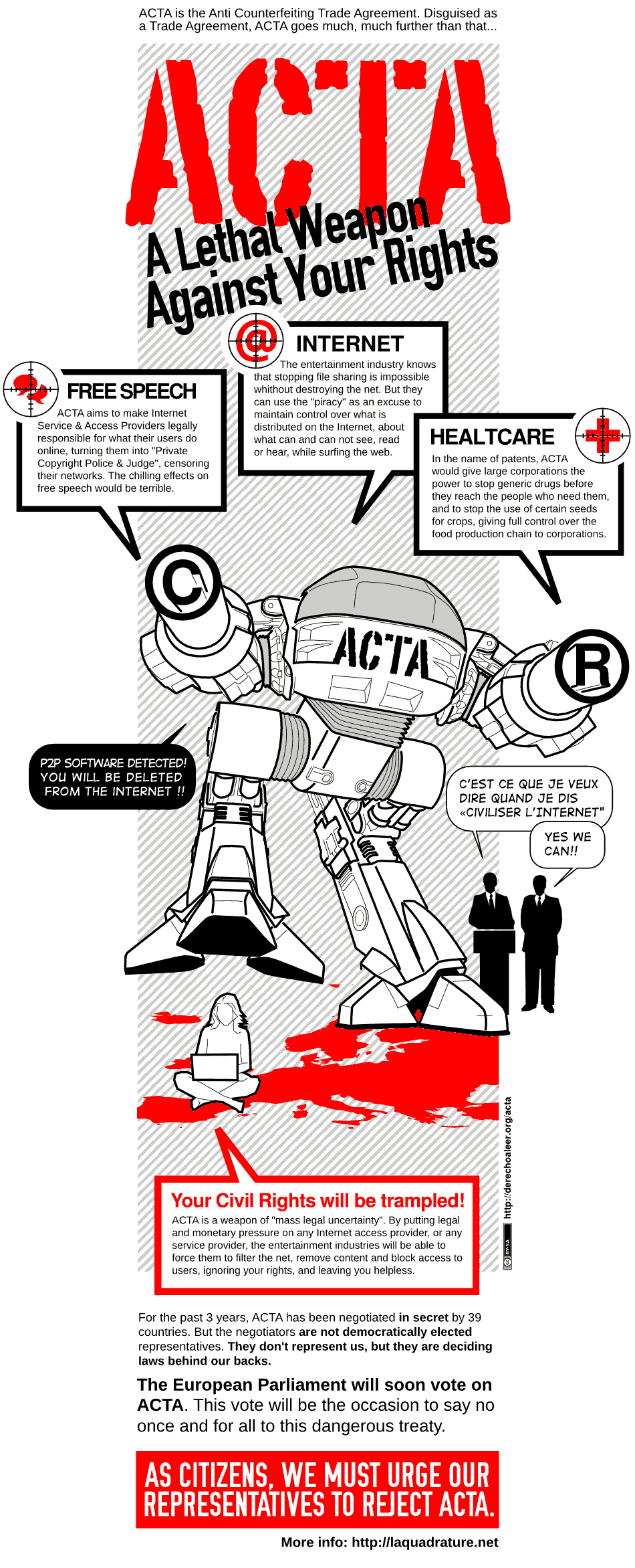 Proximamente se debatira en el seno de las instituciones europeas las enmiendas, para la que muy aprobación de la proposición de ley

ACTA

, si se aprueba tal como esta redactado. El ejercicio de los derechos civiles de los ciudadanos europeos, en ámbitos tan determinantes; como el acceso a Internet, la patente sobre la comercialización de los farmacos genéricos y la regulación del mercado de semillas destinadas a cultivo, se verían seriamente mermados, afectando a los ciudadanos de los

39

estados miembros, cuyos representantes han estado negociando en los últimos tres años con los representantes de las grandes corporaciones, obviando la voluntad de sus ciudadanos y el derecho a estar informado sobre el curso de las negociaciones en curso. La iniciativa ciudadana

Le Quadrature de Nut

, en su ultima campaña ha elaborado un vídeo y una infografía donde te detallan las consecuencias de aprobarse la ley ACTA por parte del parlamento europeo, y de como afeitarían al ejercicio del derecho.
You have read this article acción social / documental / infografía with the title Infographic Remix: ACTA, Lethal Weapon Against your Rights!. You can bookmark this page URL http://arisumisa.blogspot.com/2012/01/infographic-remix-acta-lethal-weapon.html. Thanks!