Realizadas en diferentes localizaciones de Europa, las delicadas acuarelas de gran profundidad del artista Grzegorz Wróbel nos muestran detalles de la ciudad, pequeñas porciones de territorio urbano, donde sin embargo el que las contempla puede imaginarse el resto del paisaje, son como mapas donde a partir de un edificio, de un objeto, de un monumento te permite guiarte por sus callejuelas aun sin estar reflejadas en el lienzo, como si dando una paso accedieras al interior de la obra y pudieras desplazarte dentro.
Arquitecto de profesión Grzegorz Wróbel, nacido en Polonia, comenzo a pintar a la tierna edad de doce años, en su ciudad natal. Quizás sea los conocimientos adquiridos en el ejercicio de su profesión, lo que proporciona a su obra la perspectiva con las que logra proporción en los paisajes urbanos que retrata a lo que anade el tratamiento de la luz, dotando a cada elemento de la iluminacion adecuada, creando una sensacion de ligereza.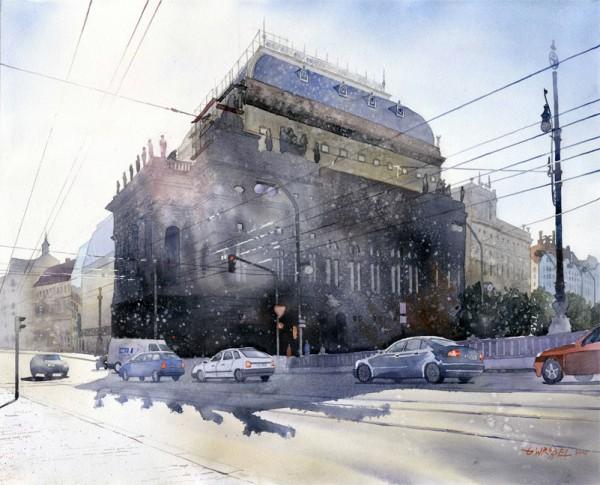 You have read this article arte with the title Grzegorz Wróbel acuarelas de luz y arquitectura. You can bookmark this page URL http://arisumisa.blogspot.com/2011/07/grzegorz-wrobel-acuarelas-de-luz-y.html. Thanks!