La ultima aventura protagonizada por el bike rider
Danny MacAskill's
es una road movie titulada
Way Back Home
, en la que regresa a su casa en la isla de
Skye
perteneciente a las
Hébridas Interiores,
en
Escocia
. El viaje tuvo como lugar de partida la ciudad de
Edimburgo
capital de Escocia, donde partieron en una caravana en la que recorrieron la
Highlands
un territorio escarpado donde se grabaron algunas de las mejores y mas espectaculares imagenes que se recogen en el vídeo, cuya producción ha corrido a cargo de
RedBull Media House
y
GramaFilm
haciendose cargo de la dirección y filmacion respectivamente
Mark Huskisson y David Sowerby fieles escuderos y testigos de la destreza en la realización de las cabriolas de este consumado experto que cuenta con una legión de seguidores en la red que esperan sus entregas con verdadera expectación.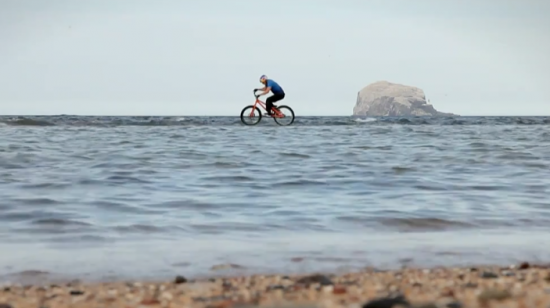 You have read this article documental / en la calle / fotografía / fragmentos / lugares / movilidad / territorio nomada with the title Danny MacAskill's/Way Back Home, bicicleta y aventura en el norte de Escocia. You can bookmark this page URL http://arisumisa.blogspot.com/2010/12/danny-macaskill-back-home-bicicleta-y.html. Thanks!