Aparentemente es un pabellon que cumple la función de protección del sol en una zona abierta, dedicada al ocio y el descanso. Pero la inmensa carpa con 2.200 metros cuadrados de superficie levantada en la parcela exterior del recinto de Staten Island Children's Museum en New York, diseñada por el estudio Marpillero Pollak Architects la estructura apoyada sobre postes de tracción, en cuya cubierta se han integrado delgadas películas fotovoltaicas que generan electricidad para la iluminación de bajo voltaje.
Además de la construcción del nuevo pabellón, una claraboya reemplazó con una turbina de viento de eje vertical de peso ligero, suministra de energía a parte de las instalaciones de la institución educativa. La turbina es prácticamente silenciosa siendo diseñada para evitar que las aves sufran accidentes, pudiendo comenzar la producción de energía en condiciones de vientos suaves, tan ligeros como dos a tres metros por segundo (kilómetros por hora) en cualquier dirección.
Uno de los retos de este proyecto era equilibrar el conjunto con el objetivo de maximizar la exposición al sol. Para lograr esto, los ingenieros trabajaron con el arquitecto para dar forma al techo, diseñado originalmente con sólo pequeñas porciones orientadas al sol, aplanando el contorno, reduciendo la consiguiente pérdida de eficiencia estructural
El techo extensible esta fabricado de acero reforzado cubierto de una membrana traslucidas de tejido recubierto de fibra de vidrio es resistente y ligero pudiendo soportar condiciones climáticas desfavorables. La instalación aparte de proporcionar cobertura para la realización de actividades ludicas, tiene como objetivo educar en la importancia de la utilización de las energias renovables desde edades muy tempranas en un ambiente distendido.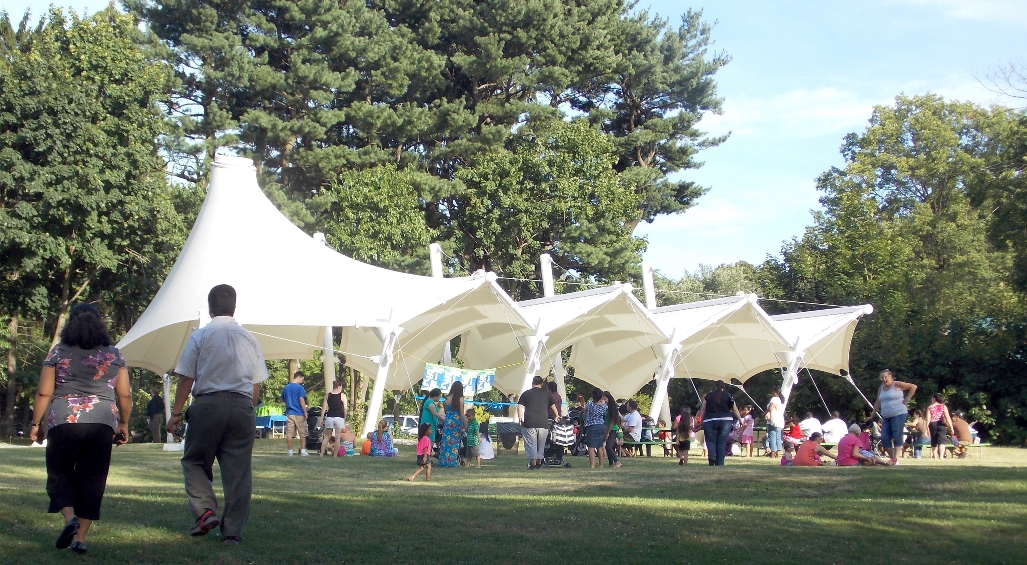 You have read this article arquitectura / design / diseño / energías renovables / eolica / LED / new york / renewable energies / solar with the title Marpillero Pollak Architects - Staten Island Children's Museum, pabellón solar educativo . You can bookmark this page URL http://arisumisa.blogspot.com/2012/09/marpillero-pollak-architects-staten.html. Thanks!